Nourish Your Body,
Elevate Your Life
Curated meals, designed to enhance your well-being from within
The Cura Difference
Real Food, Real Wellness
Gluten-free, Dairy-Free, Soy-Free, No Refined Sugars, No Seed Oils, No Preservatives or Additives

We are dedicated to serving you meals made with real, unprocessed ingredients to support your overall wellness and nourish your body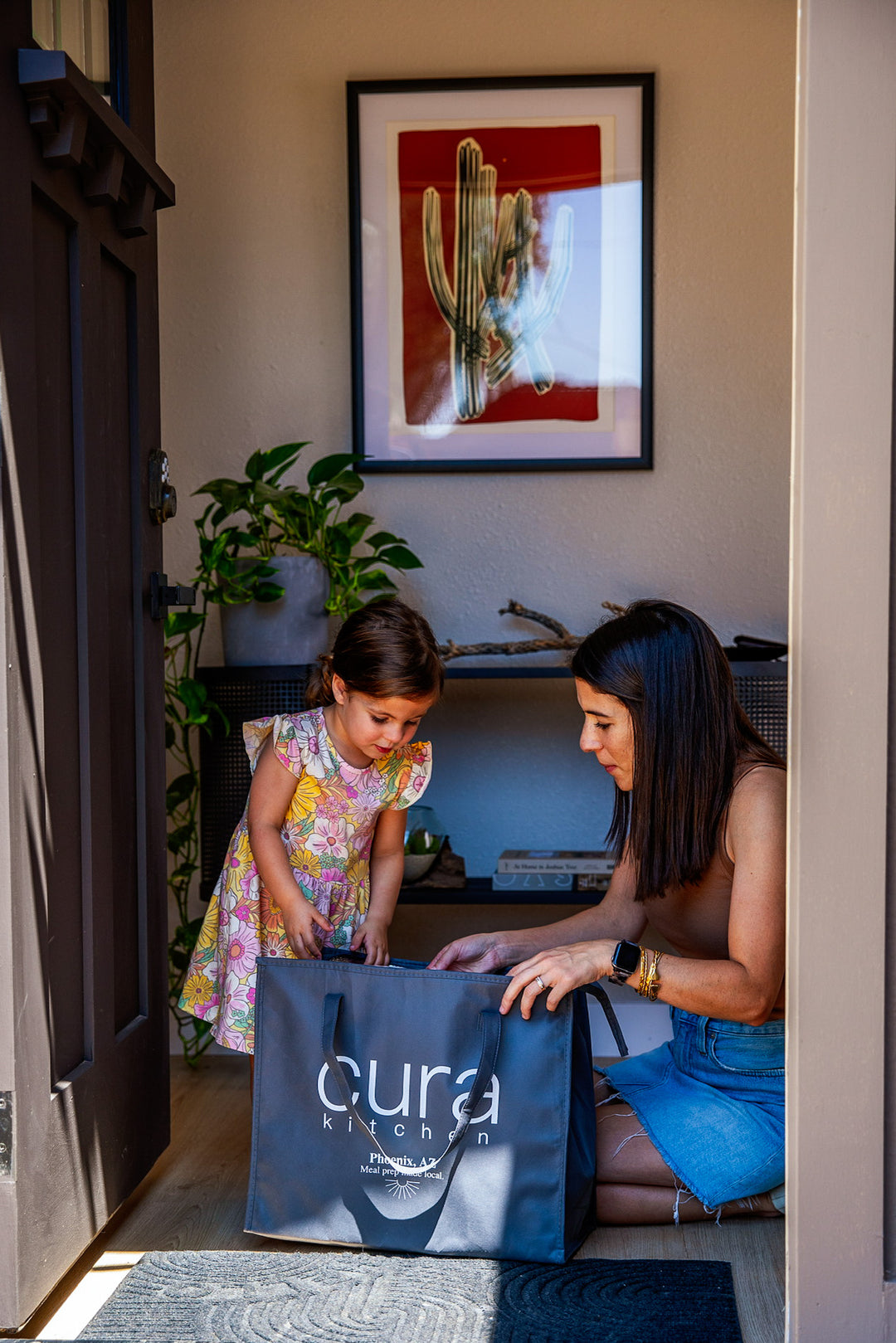 Enhance your well-being with curated meals
Crafted for wellness and designed to nourish, our meals are your key to unlocking a vibrant life filled with energy, vitality, and lasting results
"Cura has completely transformed my well-being. Their meals have boosted my energy, improved my digestion, and I've never felt better. 10/10 Highly recommended!"
"I'm amazed by the positive changes since I started Cura. Their meals are a game-changer, supporting my health goals and helping me achieve results I never thought possible."
"Cura is the secret to supporting my lifestyle. Their meals are delicious, nutritious, and have made a noticeable difference in my energy levels and overall health. I'm hooked!"
Helping you elevate your wellness
Your Cura Team
Hey, you! We started Cura Kitchen based on our belief in the healing power of food, the practice of intuitive eating, and a shared vision: to make real food the bedrock of wellness. We invite you to join us in experiencing the difference that passion, knowledge, and dedication to wholesome ingredients can make in your life. Let us be your guides on a journey toward a healthier, more vibrant you through providing ready-to-eat nourishing meal prep.
Reid & Victoria
Cura Owners
Our chef-curated menu rotates each week to ensure there is variety in your healthy meals. If you want to select specific meals for the upcoming week, reach out to our email. customerservice@curakitchenaz.com and we are happy to accommodate any requests!
As a local Arizona company, we feature a variety of locally sourced and organic produce.
We source grass-fed beef, free-range and organic chicken, and wild-caught fish.
We believe in using only the best ingredients, which is why our meals are made with non-hydrogenated oil (only olive, coconut and avocado oil) and free from gluten, dairy, soy, refined sugar, additives, and MSG.
All of our sauces and seasoning blends are made in-house, ensuring that every aspect of your meal is fresh and flavorful.
Your meals are hand-delivered Tuesday mornings between 7:00AM - 11:00AM to an address thats convenient for you.
Your driver will text you the day before delivery to give you a smaller time window of when to expect your drop-off.
We never add hidden delivery fees - and are proud to offer free delivery valley-wide!
The ordering window closes on Friday at midnight for the following Tuesday's delivery.
We understand nutrition is personal and are able to account for any allergies or dietary preferences in your meals! Make a note when selecting your meal plan and we will do our best to accommodate.
Each lunch and dinner meal will have a handful of protein (4.5 oz) and two handfuls of vegetables. The sample photos above are a good look at the meal sizes.
We know we are more expensive than other meal delivery offerings, but that's for a reason.
We prioritize superior menu items and high-quality ingredients that are better for your health and the environment, but these are more costly.
Additionally, we are committed to providing a living wage to our kitchen staff and delivery drivers, which contributes to the overall cost.